Data-driven sales, powered by
human intelligence
We make business growth easy by finding you the best talent globally to maximize cost performance value and compete effectively. It's like hiring in-house, but without the hassle!
Tailored for your business
Techsho's tailored services are designed to meet your unique needs and grow your business in the dynamic SaaS landscape
Pay only for the services you need with Techsho and eliminate the overheads of a full-time, in-house rep, covering salaries, benefits, office space, and equipment.
Create a top-tier team using the latest tools, tech, and strategies in the market. Ensure your SaaS benefits from best practices without the need for in-house team training.
Scalability and Flexibility
We are flexible to scale up or down accordingly. We additionally provide 24/7 coverage if needed, catering to different time zones and ensuring that potential leads are engaged promptly.
Enjoy customized solutions for growth and retention
We empower SaaS businesses to scale and succeed by providing a high-performing remote team, assisting with management, training, and aligning goals and values.
Discover Your Potential Savings with Techsho Dedicated External Teams
Learn more about our engagement model from onboarding to go-live and reporting
Trusted By Market Leaders
Techsho dedicated teams are just like your in-house staff - but hassle-free!
| Aspect | Outsourced Techsho Team | internal team |
| --- | --- | --- |
| Expertise | Access specialized skills and industry knowledge. | Relies on internal hires; requires training. |
| Costs | Lower upfront costs; pay for needed services. | Higher upfront expenses; salaries, benefits, and overhead. |
| Flexibility | Easily scale up or down based on business needs. | Fixed team size; may face challenges during fluctuations. |
| Time-to-Market | Quick deployment; faster project launches. | Longer recruitment; delayed time-to-market. |
| Focus on Core Activities | Allows you to focus on core business functions. | Requires management attention to build and oversee teams. |
| Global Presence | Access to a global talent pool and diverse skill sets. | Local talent pool; may lack diversity in skill sets. |
| Risk Mitigation | Shared responsibility; we manage certain risks. | Full responsibility; internal risks are solely managed. |
| Technology and Tools | Access to the latest tools, trends and tech in the industry. | May require continuous investment in technology upgrades and training. |
Frequently Asked Questions.
Support Team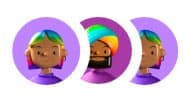 Ready to increase your productivity and performance?